Download ROM PSP Avatar The Legend Of Aang ISO CSO Terbaru High Kompres Untuk Emulator PPSSPP Android
Bring to life an adventure of intrigue, deceit and revelation in Avatar: The Last Airbender. Play as Aang, Katara, Haru and Sokka as you grow your team into an unstoppable force making discoveries in a thrilling blend of magic and martial arts combat. Use your fully customizable bending powers to master the four elements of Earth,.Air, Water and Fire and explore the beautifully detailed environments of the Avatar nations.
- Based on Nickelodeon's hottest new boys property
- Part of THQ's master licensee agreement with Nickelodeon that.extends through 2010
- Single-player game featuring unique martial arts style combat
- Fully customizable "bending powers" mastering the four elements of Water, Air, Earth and Fire
- Journey through all the Great Nations of the Avatar world
- Enjoy environments and characters from the TV show plus never before seen enemies and creatures!
Screenshoot/ Gameplay on PPSSPP Android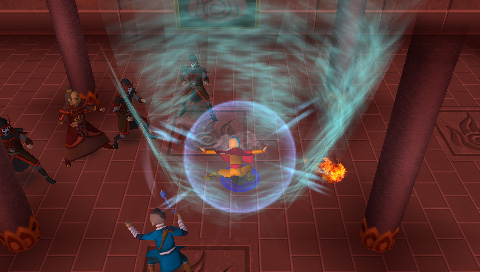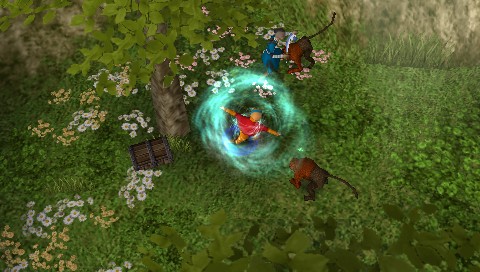 Info Game PSP
Download ROM PSP Avatar The Legend Of Aang Terbaru High Compressed ISO CSO Untuk Emulator PPSSPP Android/ PC
Nama:
Avatar The Legend Of Aang
Publisher:
THQ
Genre:
Action
Region:
EUR
Rilis:
9-feb 2007
Format:
ISO
Bahasa:
English
Link Download:
Link Download
Download ISO Single Link ( 110MB):
Tusfiles
|
Solidfiles
|
Uppit
Download Dengan Kecepatan Penuh Gunakan Ucweb. Klik Disini!!
Save Game:
Download.zip
Extrak data foldernya dan taruh di "Sdcard/PSP/SAVEDATA/here"
Tips:
Buat agan yg ingin download, ane sarankan gunakan Uc Browser versi ini, cocok untuk download game lebih ngebut anti lelet, silahkan comot
UC Browser.apk
Perlengkapan
Download & Settingan Terbaik Emulator PPSSPP for android dan laptop biar gak ngelag
Disini
---
Cara ekstrak game PSP yg di split kecil2 baca petunjuknya
DISINI
---
Back to Index Game PSP:
Kumpulan ROM PSP Full List A - Z
---
Jangan lupa jika suka artikel ini share di Facebook dan Join difanspage:

Alkasa Gamer
.
Wassalamu'alakum
Tags: Tempat download ROM PSP terlengkap untuk emulator PPSSPP android, Pc/komputer, laptop, walkthrough Avatar The Legend Of Aang psp lengkap, kumpulan ROM PSP Full Terbaik 2016 High Compressed, Download Rom PSP Paling Seru Avatar The Legend Of Aang Ukuran kecil Patch Enlish, PSP Modifikasi karakter, hack, cheat psp, Cara settingan Avatar The Legend Of Aang biar lancar dan cheat ppsspp, PSP High Kompress Size kecil. Cso, iso, rar. Koleksi rom psp terbaik.