Download Game Fahrenheit Indigo Prophecy v1.0.2 Apk Data Terbaru Untuk Android Gratis
-
Fahrenheit: Indigo Prophecy yang dulunya rilis pertama kali untuk PC di tahun 2005 silam. Kini, setelah lebih dari sepuluh tahun berlalu, kamu bisa menikmati petualangan supranatural game ini ke dalam perangkat Android yang kamu genggam. Adalah developer Aspyr Media Inc yang bertanggung jawab dalam proses porting Android dari game adventure buatan David Cage ini . Sekadar pengingat, versi mobile dari Fahrenheit: Indigo Prophecy sendiri sebetulnya sudah dirilis terlebih dahulu di iOS pada awal tahun 2015 kemarin.
Dalam Fahrenheit, kamu akan bermain sebagai Lucas Kane, seorang pria yang berjuang membersihkan namanya dari kasus pembunuhan misterius yang rupanya melibatkan kekuatan gaib dari dunia lain. Selain Lucas, di sini kamu juga bermain sebagai seorang detektif perempuan bernama Carla Valenti yang berupaya menyelidiki motif di balik pembunuhan oleh Lucas Kane.
Nantinya kedua karakter ini akan saling bertemu dan saling bahu membahu untuk mencari siapa sebenarnya dalang di balik pembantaian yang terjadi di Kota New York sebenarnya. Sama halnya dengan ciri khas game adventure buatan David Cage yang dirilis di bawah bendera Quantic Dream, Fahrenheit: Indigo Prophecy menyuguhkan konsep game adventure dengan balutan elemen sinematik yang sangat kental layaknya sebuah film thriller Hollywood.
Sedikit berbeda dibandingkan versi orisinal Fahrenheit: Indigo Prophecy, lewat edisi remastered kali ini pihak Aspyr Media turut menghadirkan segelintir fitur baru mulai dari peningkatan mutu kualitas grafis, hingga penambahan konten yang terpotong dari versi Amerika (yang mana merupakan versi yang saya mainkan bertahun-tahun lalu). Dengan selisih harga yang sedikit lebih murah dibandingkan versi iOS, Fahrenheit: Indigo Prophecy sebetulnya cukup menarik untuk melengkapi koleksi game Android kamu minggu ini.
Features:
• Interactive Drama — An intuitive control scheme and spectacular split-screen presentation complement the game's mysterious noir narrative.
• Extensive Replayability — With branching dialog and multiple endings, each playthrough of the game yields a different outcome.
• Multiple Characters — Take control of the narrative through four different playable characters, each illuminating a different perspective of the story.
• Fully Voiced Script — Every line from the extensive script is voiced by professional actors in English, French, German, and Spanish.
• Cinematic Score — Fahrenheit features a fully orchestrated [check] score composed by Angelo Badalamenti, famous for his extensive work with director David Lynch.
• Uncut version of the game — Unlike the original North American release, Remastered contains all of the game's original scenes, uncensored and uncut.
Key Upgrades:
• High-definition Graphics - All of the in-game textures have been meticulously recreated in HD
• Widescreen Support - A true widescreen (not cropped) view strengthens the game's cinematic qualities while also providing players with a better sense of their surroundings.
• Controller Support
• Live Graphics Comparison - Players can switch between the updated visuals and the original art assets with an in-game menu option.
Update Ucbrowermu Download Game 3x Lebih Cepet!!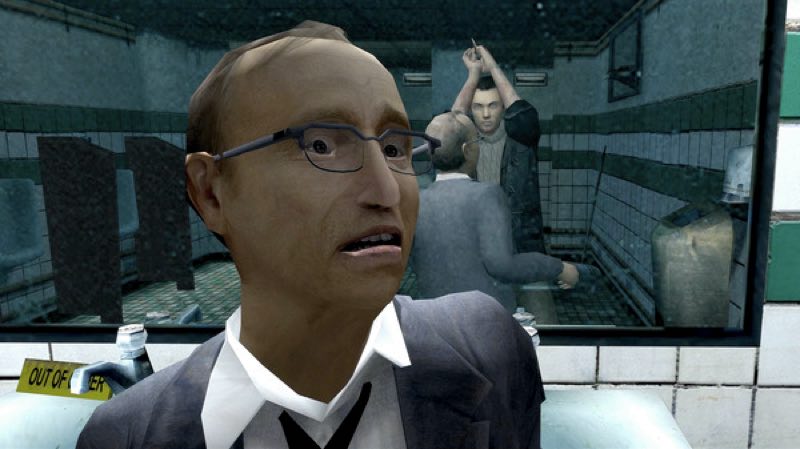 ---
Download Game Fahrenheit Indigo Prophecy Apk Data Android
Name:
Fahrenheit Indigo Prophecy
Versi:
1.0.2
Play Link:
Aspr
Genre:
Adventure
Required:
Android 4.1 and up
Download Apk Data:
Part01
Zippyshare
200MB
Part02
Zippyshare
200MB
Part03
Zippyshare
200MB
Part04
Zippyshare
200MB
Part05
Zippyshare
200MB
Part06
Zippyshare
200MB
Part07
Zippyshare
200MB
Part08
Zippyshare
200MB
Part09
Zippyshare
200MB
Part10
Zippyshare
190MB
Download Game Lebih Cepat Gunakan Uc Browser Versi Terbaru Klik!
Cara PEMASANGAN:
1. Instal APK
2. Taruh Data obb nya di "sdcard/android/obb/disini"
3. Open n Play offline!!
---
Kesulitan download game di situs Alkasa Game, ikuti petunjuknya
DISINI
---
Tips:
Buat agan yg ingin download cepat, saya sarankan gunakan UC Browser versi terbaru ini, cocok untuk download game lebih ngebut. silahkan comot
UC browser.apk
---
Terima kasih agan2 yg bersedia terdampar di gubuk ane
Jika kamu suka dengan Artikel ini jangan lupa share ke teman2 kamu di Facebook dan gabung di fanspage


Alkasa Gamer
Wassalamu'alaikum
Tags: Download Game untuk android paling seru Fahrenheit Indigo Prophecy terbaik 2016, all gpu adreno mali powervr tegra. apk data mod hack unlimited money coins, cara bermain game Fahrenheit Indigo Prophecy , Game versi terbaru tahun 2016 . apk obb cheat games android, game paling seru 2016 RPG, Sports, Aksi, Racing, Strategi, Shooting FPS terbaik.
credit
Andropalace
idgameinasia